Introduction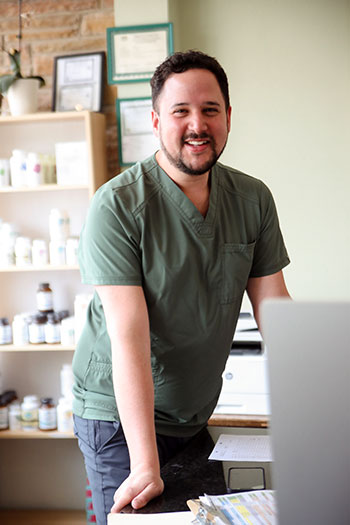 Lymphatic practitioner and myofascial release through my biomedical educational background, which includes 13 years of holistic health experience and certifications, I can improve health through manual lymph drainage and lymphatic enhancement using the Lymphstar Pro instrument. It is an electro-biology device and has been in use for over 25-years. It emits a low energy vibration that is safe and relaxing. It is a bio-electrical device that uses therapy heads containing noble gases in glass tubes. The gases are ionized by a high voltage field at a low current. The therapy heads emit various fields of energy when applied onto the skin. Think of it as a turbocharger for moving fluid and helping to increase detoxification. When coupled with a therapist's caring attention and manual drainage techniques, you have a highly effective therapeutic system we call lymphatic enhancement technology (LET).
Specialty/Focus
Myofascial release, lymphatic drainage, detoxification, and chronic pain management.
Personal Background
I grew up in the western suburbs of Chicago and reside in Lombard, Illinois. I enjoy traveling with friends and family to enjoy culture and see what the world has to offer.
Training & Credentials
I earned a Bachelor's Degree in Biomedical Sciences from the National University of Health Sciences in Lombard, Illinois (2009). In addition, I am an Illinois licensed massage therapist (2016) and a certified lymphatic therapist (LMT, CLT). I have also completed training and certifications in myofascial release and dermo-neuro modulation, which can allow the body to release past trauma and ease tension of nerve endings near a joint. These modalities can ease some chronic conditions that conventional massage or deep tissue does not address. Allowing the central nervous system to calm and taking a different approach with these modalities can enhance the body to heal more effectively with quality results.
See Me For
Anti-inflammatory, post-op, autoimmune conditions, post-oncology, post-op cosmetic surgery.
Locations I Will See Patients