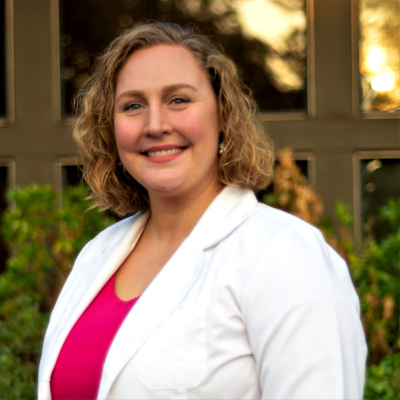 Stacy Lechner, ND earned her doctorate in naturopathic medicine and a masters of ayurvedic medicine from Bastyr University in 2019. During her education she took additional coursework and also has certificates in cranial sacral therapy, visceral manipulation, kinesio taping and the activator method. As part of the Ayurvedic master's program, she completed an externship at the Rajiv Gandhi Government Post Graduate Ayurvedic College Paprola in Himachal Pradesh, India. However, Dr. Lechner is not new to the healthcare field. Prior to Bastyr, she worked as a special operations paramedic alongside ICU staff, the CDC and law enforcement to provide patient care during high-risk transports.
While Stacy has experience with a wide variety of patients and conditions, she has had great success treating cardiovascular, diabetes, mental/emotional, gastrointestinal and hormonal conditions, naturally. She uses her knowledge of both Ayurveda and naturopathy to work with patients to discover the root cause of their symptoms and then develops a treatment plan that is tailored to the individual. This not only relieves immediate discomfort and symptoms, but brings the patient into balance with their natural constitution to promote lifelong health.
When not seeing patients, she enjoys spending her free time outside with her husband and daughter.
Formal Education
July 2014- June 2019: Bastyr University, Kenmore, WA
Doctor of Naturopathic Medicine
Master's of Ayurvedic Sciences
August 2007- July 2008: Metro Technology Center, Oklahoma City, OK
Paramedic Intensive
August 2003- May 2007: University of Arkansas, Fayetteville, AR
Bachelor of Animal Science
Professional Affiliations
American Association of Naturopathic Physicians
Naturopathic Medical Institute
National Ayurvedic Medical Association