Introduction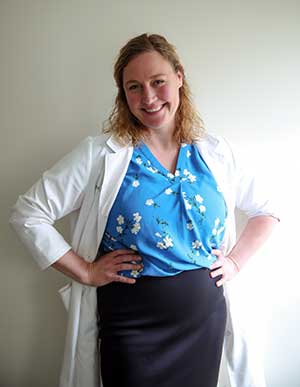 I received both my doctorate in naturopathic medicine and masters in ayurvedic medicine from Bastyr University after about a decade in the conventional medicine field. Since switching to natural medicine, I have helped hundreds of patients from various backgrounds to break free from prescription drugs and disease focused care to find lasting health that treats the entire person.
Specialty/Focus
I have a professional interest in women and children's health, mental/emotional conditions, weight loss, diabetes, cardiovascular and gastrointestinal disease. I believe treating the whole person, physical, emotional, and spiritual is the key to unlocking lasting health.
Personal Background
I grew up on a small farm/ranch first in Texas and then Oklahoma. That is where I first learned the true power and abundance of nature. I began my education with the goal of becoming a veterinarian, but then switched species and entered emergency medicine shortly after completing my undergraduate. My work on the ambulance both in 9-1-1 and critical care gave me great insight into how broken our medical system really is and I started to search for a better way. This led me to naturopathic and ayurvedic medicine.
One of my biggest joys is teaching and raising my daughter to live the natural life. Away from the office, we live life in the slow lane, exploring nature and the great outdoors with minimal electronics, getting most of our food from the land and spending our treasured time with our family, friends, and animals.
Training & Credentials
Doctor of Naturopathic Medicine; Bastyr University, Kenmore, WA
Ayurvedic Medicine Externship; Rajiv Gandhi Ayurvedic College, Himachal Pradesh, India
Masters of Ayurvedic Medicine; Bastyr University, Kenmore, WA
Critical Care Paramedic; University of Maryland, Baltimore, MD
EMT-Paramedic; Metro Technology Center, Oklahoma City, OK
Bachelor of Animal Science; University of Arkansas, Fayetteville, AR
I have certificates in craniosacral therapy, visceral manipulation, kinesio taping and activator method. In addition, my most recent continuing education has been focused on herbal medicine, women's health, and acute homeopathic medicine.
See Me For
Digestive issues, mental/emotional conditions, women's health, pediatrics, weight loss, diabetes, cardiovascular disease.
Locations I Will See Patients
St. Charles
Lagrange Park