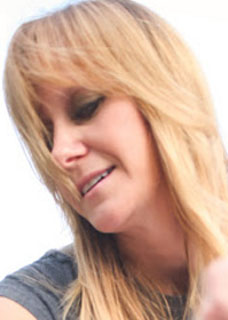 My work is joyful. I'm a licensed massage therapist with ten years' experience and a tremendous love and respect for the human body. Every day I'm awed by the way it works, how one thing affects another. And every day I work with that amazing design to make people feel better.
The modalities or specialties I work in are lymphatic draining, trigger point, scar release, and myofascial release. Just when I think I've learned enough, I find another two or three things I can't wait to dive into. I'm thinking of doing more lymphatic training and palliative care/end of life training. I'd also like to get certified in kinesio taping, and supplement my oncology training.
I feel fortunate to have work that suits me so perfectly. I'm an energetic, empathetic, touchy-feely person. And evidently I'm a lucky person, too, because I love where I work. It's like a family at Brannick Clinic.