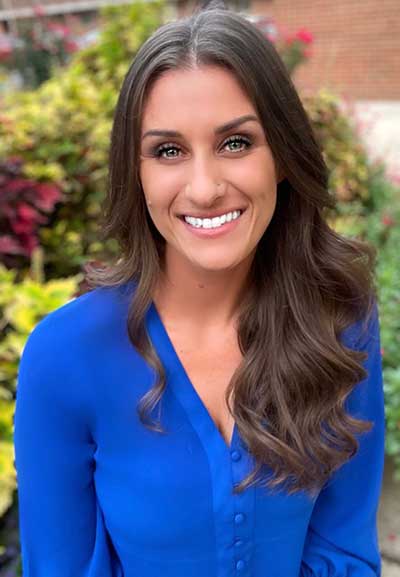 Dr. Georganna Stadjuhar is a chiropractic and naturopathic primary care physician with a clinical focus in women's health, musculoskeletal injuries, mental/emotional health disorders.  Dr. Stadjuhar graduated with her Doctor of Chiropractic and Doctor of Naturopathic Medicine degrees from National University of Health Sciences in Lombard, IL. She has additional specialty clinic experience serving as a naturopathic medicine intern at Salvation Army Adult Rehabilitation Center in Chicago, IL providing primary care to patients with unique health care challenges. She has obtained additional certifications in acupuncture and neurostructural integration technique (NST). She received her Bachelor of Public Health degree from New Mexico State University, where she completed her internship serving as a peer educator in the Wellness, Violence, Alcohol, Education Program (W.A.V.E) and working a suicide hotline. Giving her unique knowledge and expertise in substance abuse and mental health related disorders.
Dr. Stadjuhar is experienced in treating women's reproductive health and disorders, chronic illnesses, musculoskeletal injuries, arthritis, chronic pain, autoimmunity, respiratory disorders, allergies, gastrointestinal disorders, mental/emotional health disorders and substance abuse. Utilizing her experience in natural therapies such as lab testing, nutritional supplementation, botanical medicine, homeopathy, therapeutic exercise, kinesiology tape, Flexion-distraction technique, spinal manipulation, myofascial release, trigger point therapy, NST, acupuncture, cupping, and dietary and lifestyle modifications.
Dr. Stadjuhar is dedicated and determined to identify the underlying cause of illness.
By providing individualized treatment that encompasses the entirety of a person (mind, body & spirit) to help guide the body's innate healing responses, help alleviate ailments to achieve optimal health, wellness, and sustained longevity.
In her free time Dr. Stadjuhar enjoys being exploring nature, spending time with her animals, writing, crafting, yoga and playing volleyball.
Formal Education
August 2016-August 2020- National University of Health Sciences, Lombard, IL
Doctor of Chiropractic
August 2016-August 2021- National University of Health Sciences, Lombard, IL
Doctor of Naturopathic Medicine
August 2008-Decemeber 2014- New Mexico State University- Las Cruces, NM
Bachelor of Public Health
Certifications
Acupuncture 100-hour Certification
Neurostructural Integration Technique (NST)
Professional Affiliations
American Association of Naturopathic Physicians
American Chiropractic Association