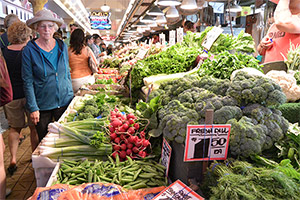 We hope you enjoyed the holidays. Now it's time to start fresh and get back to improving your health. Our health is dependent on what we put into our bodies. Over the last 12 years I have seen a change in patients—asking how they can improve their diet. It used to be patients wanted me to support their poor diet (which of course I can not do). With the new year, make it a priority to feed your body the most nourishing foods you can. You will reap the benefits and feel amazing. Remember, we need to live until the day we die, not slowly die over the next 20 years and feel miserable. We have one life to live, so let's live it with vitality, which starts with a healthy diet.
Look into the mirror and believe you are worth the effort. Shop for the best unprocessed, organic, GMO free food you can find. Slowly prepare and enjoy it by cherishing every bite—knowing you are feeding every cell in your body. You will feel a sense of satisfaction and happiness that is missing in our fast paced lives. Avoid instant, processed and non-nourishing food. Your efforts toward a healthy lifestyle will be returned to you many times over.
Thank you for supporting our clinics. We greatly appreciate your referrals and supplement purchases. We want the best for you and personally adhere to the same healthy lifestyle we recommend—we walk the walk. We look forward to helping you improve your health. We are experienced and dedicated to providing you with the best healthcare possible.
Have a Healthy and Energetic 2015!
Health is Everything!