Medical Office Receptionist for our Natural Health Clinic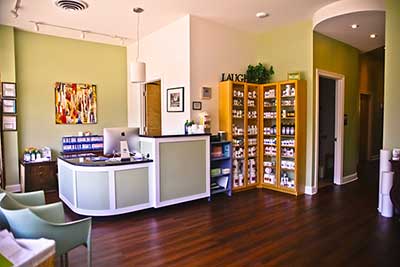 About the Position:
Full or Part-time available.
Greet patients, schedule appointments over phone and in person, collecting for services/co-pays, assisting in the purchase of supplements and assisting physicians.
Duties:
Welcome patients and visitors, in person or on the telephone
Scheduling appointments in person and on telephone
Answer patients' questions and concerns
Relaying answers to patient questions via telephone or email
Maintaining the reception area
Filing of medical documents
Obtains revenue by recording and collecting patient charges
Helping patients in purchasing of supplements
Maintains front desk inventory and equipment by checking stock to determine inventory level
Protects patients' rights by maintaining confidentiality of personal and financial information (follow HIPAA laws in accordance with Illinois State law)
Skills/Qualifications:
Multi-tasking (very busy office)
Telephone Skills
Exceptional Customer Service
Time Management
Organization
Attention to Detail
Scheduling
Experience with computers; spreadsheets, letters, software programs (Apple computers, Microsoft Word, Microsoft Excel, CareCloud)
Reliable transportation
Medical office experience preferred but not required, extra points for experience with holistic medicine
Salary:
To be determined based upon experience
Hours:
Monday 8:30AM-4PM, Wednesday 10AM-7PM, Thursday 10AM-7PM, Friday 9AM-3PM, Saturday 8:30AM-3PM.