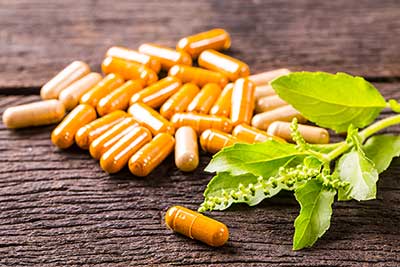 It takes as little as 5-days to become dependent on opioids. Once addicted, the nightmare begins.
Not only are opioids addictive, they don't treat the cause of your pain. So, once you stop using them the pain returns.
Thankfully there are other options for pain relief and pain management that are much safer and not addictive. Of course, we believe in treating the cause of the pain along with using a non-addictive pain reliever.  Here are some suggestions.
Topical pain relief for traumatic injuries to sore muscles:
Arnicare a homeopathic cream
Hemp infused cream.
Orally in pill form—great for poor sleep due to anxiety and pain:
Thorne®  Hemp Oil
Thorne® Phytoprofen®
Pellets for acute injury from traumatic injury to stubbing your toe:
Liquid drops for those who have difficulty swallowing pills, for anxiety and pain.
If more support is needed, we recommend a consultation with one of our doctors.
For direct orders to Thorne® https://www.thorne.com/ use CODE HCP1002726 to receive a 10% discount.
Feel Healthy.  Look Healthy. Be Healthy.