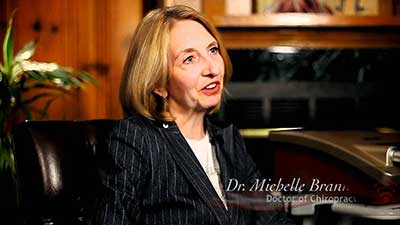 The Brannick Clinic of Natural Medicine dramatically changed my life and restored my health. I want others to learn about naturopathic medicine and how it can help them.
I have been seeing Dr. Brannick exclusively for over a year. I am a highly successful businessman and owner of the largest automobile dealership in Illinois—Sherman Dodge of Skokie with 150-employees. My health became more important to me about three years ago—that's when I stopped smoking and started to exercise. I was in such bad shape I could hardly complete two minutes on the elliptical. Today I can do 45-minutes three times a week and I lost 60 pounds.
My work is highly stressful. I was on and off many medications—bounced around from doctor to doctor—saw specialists, but no one could help me restore my health or put the whole picture together. I wanted to be healthy and to understand what was going on in my body and how to fix it. I didn't want to medicate it and create more problems. I had many issues besides not feeling well—asthma, shortness of breath, fatigue, poor sleep, high cholesterol, body aches and pains and sinusitis.
Dr. Brannick is at the top of her game. She has an enormous amount of education, many years of experience and is truly an expert. She understands how the body works and can pinpoint the cause of problems. I trusted her with my overall health and together, it was accomplished. I feel the best I have in many years. I have seen her for emergencies, asthma attacks, regular check ups and completed the detoxification program. I did my part by adhering to her recommendations and all this effort changed my life for the better. I had abused my body in the past and occasionally still do, but now I can recover quicker with Dr. Brannicks help. I believe I would do anything to feel the way I do now.
I continue to follow up with Dr. Brannick on a regular basis to maintain my health and prevent a medical catastrophe. The amount of money and effort required to get me healthy is nothing compared to the recovery from a medical disaster.
David Dickens