Non-Laser Medical Tattoo Removal
Before & After—Just Three Treatments!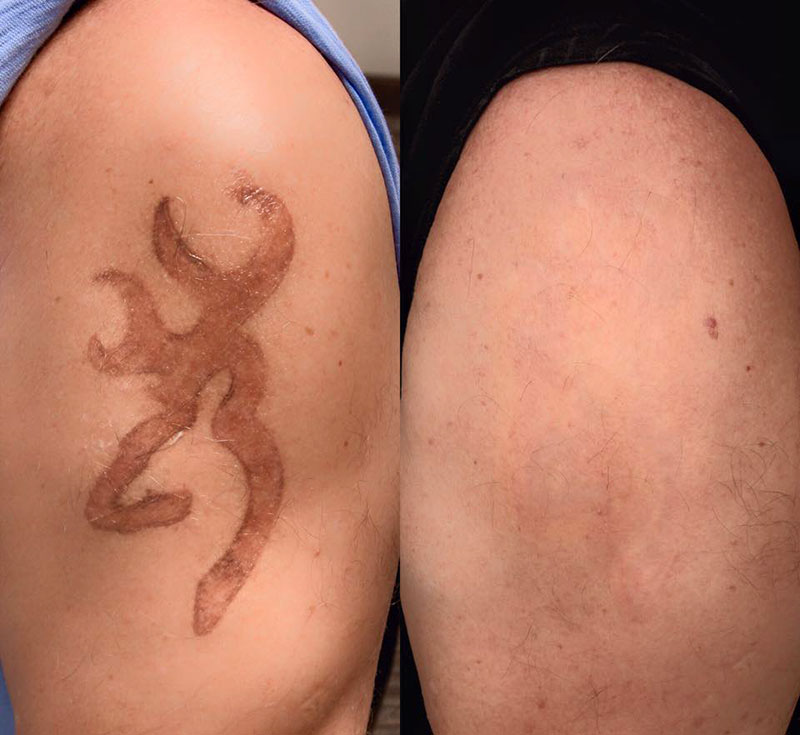 A Natural Alternative to Laser or Acidic Tattoo Removal
Non-Laser

Laser Removal

Acidic Removal

• Draws out ink from the skin

• Relatively pain free

• 3-6 procedures

• All colors removed

• 100% natural process

• Explodes Ink Into Body

• High Pain/Burning

• 8-20 Procedures

• Not all colors removed

• Non-natural

• Burn Skin and Ink

• Moderate pain/Burning

• 3-8 Procedures

• All colors Removed

• Synthetic Acid Injections
​How It Works
The Go Tattless goal is to provide the most gentle and relaxing experience possible. During your totally FREE consultation, our professionally trained technicians will explain the process and answer your questions. Once your consultation is complete it is now time to get you "un-inked"! There are just four easy steps per treatment.
| | | | |
| --- | --- | --- | --- |
| | | | |
| | | | |
| STEP 1 | STEP 2 | STEP3 | STEP 4 |
| The first step of the Go Tattless procedure is to simply assess a starting point and create the best plan to remove the first section of your tattoo. | The second step in the Go Tattless process is prepping the skin for the procedure. During this time we clean and apply our proprietary non-abrasive products to your skin. | Third step of the Go Tattless procedure is the part when your tattoo is removed. During step three our scar inhibiting formula is working away to "un-Ink" your skin. | Step four is our favorite! This is when you smile and breathe a sigh of relief. We simply cover the treated area so it will not get wet and schedule your next treatment. |
Safely Remove Your Tattoo
Don't LASER the ink (and the metals in the ink) into your skin and bloodstream. Do it the all natural way, with Go Tattless. Our proprietary medical solution "pulls the ink" out of the skin using nature's way of healing your skin. The result: The ink is gone and your skin is healthy. It's even healthy enough for another tattoo if you want!
Available at All of Our Locations
1002 W Lake Street, Chicago, IL
(708) 447-2468
1013 E 31st Street, LaGrange Park, IL
(708) 447-2468
1650 E Main St, St. Charles, IL
(630) 444-0066