Dr. Julia Malkowski
BSc, DC, ND Candidate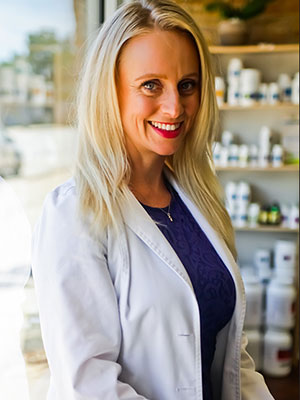 Julie Malkowski graduated with a doctorate in chiropractic medicine from National University of Health Sciences (NUHS) in April 2016. Dr. Malkowski successfully completed an internship at the primary care integrative medicine clinic at NUHS. The internship focused on drug-free and surgery-free approaches to improving health conditions.
During this time, Dr. Malkowski also completed Motion Palpation Institute's, The Masters Series: Full Spine Analysis and Adjustive Technique, additional training in Fundamentals of Functional Blood Chemistry and attended the Biomedical Treatment for Autism Spectrum Disorders Seminar. Dr. Malkowski is currently completing her doctorate in naturopathic medicine degree and has earned advanced standing in this program.
Dr. Malkowski received her bachelor's degree in biomedical science from National University of Health Sciences, which includes extensive education in microbiology, physiology, chemistry, anatomy, biochemistry and nutrition.
Dr. Malkowski credits her excellent health of the health of her two children to naturopathic medicine and Dr. Brannick's counsel. Dr. Malkowski began pursuing naturopathic and chiropractic medicine as a career after seeing first hand, its excellent results. Dr. Malkowski remains committed to optimal health on a personal and professional level. She aims to help others thrive and maintain optimal health.
In her free time, Dr. Malkowski enjoys running with her German Shepherd and keeping up with her two children. She happily ran her first half-marathon at Sly Fox, in St. Charles, IL. Dr. Malkowski also enjoys hiking, bikram yoga, spin, weight training and traveling. She has traveled across the continental US, Asia and Central America, visiting the Grand Canyon, Mt. Everest and building orphanages in the Caribbean.
Formal Education
May 2016-present: National University of Health Sciences, Lombard IL

Doctor of Naturopathic Medicine Candidate, expected graduation 2017

January 2012- April 2016: National University of Health Sciences, Lombard IL

Doctor of Chiropractic

Passes State Board Exams March 2016


September 2008-December 2001: National University of Health Sciences, Lombard IL

Bachelor's Degree in Biomedical Science
Professional Affiliations
American Chiropractic Association
Phi Beta Kappa - The Nation's Oldest Academic Honor's Society
Additional Training
The Masters Series: Full Spine Analysis and Adjustive Technique
Fundamentals of Functional Blood Chemistry
Biomedical Treatment for Autism Spectrum Disorders
Volunteer Positions
Den Leader, Boy Scouts of America 2013-2015, 2016-present